Annonser for "Cinderella" forbrenningstoalett
Reklamekonsept for Cinderella forbrenningstoaletter. Dette er unike produkter som kombinerer lekkert design og høy kvalitet med teknologi som på hygienisk og luktfri måte gjør alt avfall om til ren og naturlig aske. Ads for Ecotech's Cinderella Toilet Systems. The products burns all sanitary waste, turning it into pure ash.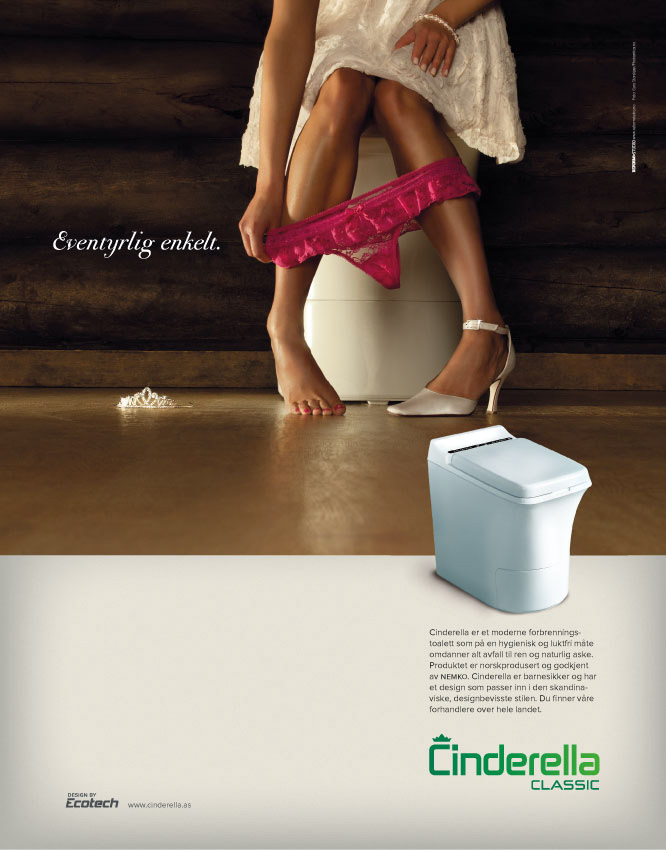 Ads for "Cinderella" toilet systems. The product burns all sanitary wast, turning it into ashes.